5 Tips for Awesome Helicopter Rides - Part II

Response to Part I was so well received that I decided to follow it up with another. So let's get to the heart of the matter. Here are another 5 key tips that will help you get the right helicopter tour at the right price.
Let's start by talking about which rim to visit. I touched on it in the last segment but focused more on if you were departing from Las Vegas or various cities in Arizona. Now I want to compare/contrast the rims themselves.
As you many of you know, there are two, the West Rim and the South Rim. And they are as different as night and day. For starters, the South Rim is the "official" Grand Canyon and it rests at an elevation of 7,000 feet. The West Rim, on the other hand, is at 4,200 feet and located in the Mojave Desert.
The Elements
Where you'll really notice the difference is the weather. The South Rim is temperate in the summer while the West is scorching hot (over 100 degrees from June through September). Vegetation, too, is different, with the South carpeted with Ponderosa Pine trees and the West with cactus and sagebrush.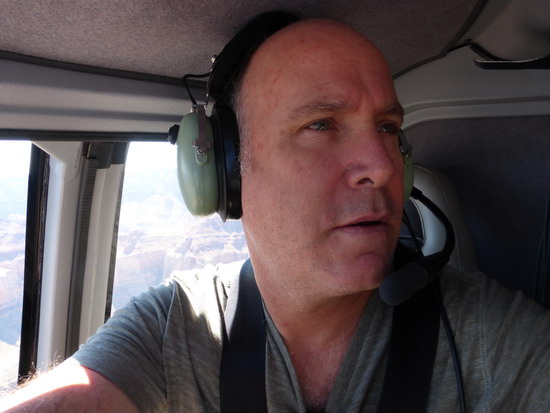 For even more info about the rims, I recommend reading this article.
Next up are cancellation policies. Readers frequently ask me what they are, so here's the long and the short of it. I'm going to preface this by saying that the BEST companies offer a 24-hour cancellation policy. And by that I mean 24 hours prior to the day of departure. Good cancel policies also cover inclement weather, too, so either way you're travel investment is protected. Further, you'll find these policies posted on the companies website and I suggest your read them online. I recommend this because I've heard from several readers that when they've called "customer support" they've been forwarded to a sales agent who charges them a booking fee to purchase the tour (not cool!).
Bargain Shopping
Next tip: Deals. Lots of travelers fret over this, pouring countless hours into the Internet looking to save a couple of bucks. Hey, if it works for you, go for it. In truth, however, your energies might be better spent elsewhere. See, for the most part the best prices are online. I typically recommend checking a few websites and calling it a day. Where you get into trouble is going off the Web and dealing with a sales agent (there's that term again). Frankly, travel sites these days are secure and safe and most have all the information you need to make an informed decision.
Up next are side trips. They're also known as add-ons, upgrades, and additional activities. I also refer to them as combo tours or packages. In general, they are the better value, especially if they bundle in the Grand Canyon Skywalk. Equally important is that they let you experience the Canyon in a multitude of ways including raft, helicopter, horseback, and plane. True, they aren't the cheapest option, but they are the more comprehensive way to go. And if you're looking for a great one, I recommend the Vegas helicopter/boat/skywalk package and here's details.
Finally, we come to flight times. Typically, helicopter tours are available from 7 a.m. (the early bird) to 4 p.m. (later flights are added on as summer progresses). So which is best? Depends on your budget and needs. Suffice it to say, the early bird will always be the cheapest option (but you'll have to get up super early to do it). Prime time is between 8 a.m. and noon because air is smoother and visibility is clearer. Then there are end-of-day flights, otherwise known as sunset flights, which are very popular but also carry a premium.
Conclusion
And there you have it. The final 5 tips that will help you secure the helicopter flight that's right for you. Few people actually know all this, and the fact that you've read this far puts you ahead of them in terms of shopping for the perfect tour. Just one thing to remember: Always RSVP your trip in advance. I deal with this in Part I but it never hurts to reiterate it. And by advance I mean by at lease a week or two.
Have a grand day,

P.S. I rate the top 3 Grand Canyon helicopter tour companies that fly out of Las Vegas, NV. Click here to see who's my #1 choice. .
Tweet
Follow @keithkravitz