5 Tips for Awesome Helicopter Rides

OK, folks, it's that time of the year for planning/booking that helicopter ride to the Grand Canyon. Many of you have questions and that's why I've knocked out this quick article on the 5 things you've got to know in order to get your ideal flight.
Starting Points
First and foremost is determining your starting point. This will be either from Las Vegas, NV, or somewhere in Arizona like Sedona, Flagstaff, Phoenix and Williams. If it's Vegas, you're flying to the West Rim. If N. Arizona, it's the South Rim. For those road tripping from Colorado, New Mexico and Utah, you'll want to do the South Rim.
Next on the list is picking between an aerial or landing tour. Frankly, you can't go wrong with either. Both follow the same flight path so you'll pretty much see the same thing from above. One thing's for sure: Air-only is cheaper. And it's shorter: Vegas flights are 3 hours and South Rim/Tusayan trips are up to 50 minutes.
But if you have the budget, by all means consider a landing tour. Indeed, the Canyon is a stunner from above. And yet there's nothing quite like exiting the aircraft and tackling the National Park first hand. From Vegas, my all-time favorite lander goes to the bottom. And from the South Rim, it's hands down the 50-minute flight.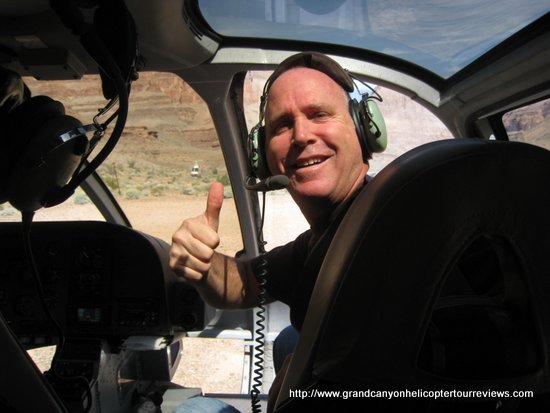 The Right Equipment
Next up is the type of aircraft. There are two: Basic and deluxe. The former is fine and it's what you'll fly when doing a budget air tour. However, this is the Canyon, and thus I'm of the mind to always recommend upgrading to an EcoStar 130. This particular aircraft boasts 25 percent more cabin space than the budget chopper. It also comes with stadium-style seats and a 180-degree windshield.
Then there's the issue of window seats. Yes, you can get them but it's not guaranteed because seating is determined by the aggregate weight of all passengers. Nevertheless, the opportunity exists and you can request them as you go through online checkout. If fate smiles on you, personnel at check-in will offer you them for an additional $50 per person. If you get lucky like this, I absolutely recommend getting them.
My last tip is book your flight ahead of time. I'm a broken record on this matter because I've seen too many people call me within 72 hours of the day/time they want to fly and I have nothing to offer them. Why? Because every helicopter tour in Las Vegas and Tusayan/South Rim is sold out. It's incredible but true, especially during spring and summer (in fact it's happening as I write this article!). So I urge you to purchase your trip at least two weeks ahead of time.
Conclusion
Well, there you have it. My 5 key tips about helicopter bookings. I didn't just make these up. These are the result of years of selling helicopter tours and assisting travelers just like you. If you follow just half my advice, you'll be well on your way to one of the most pleasurable tours you've ever experienced. However, take all five tips to heart and you'll nearly guarantee yourself a seat on any trip that you desire.
Have a grand day,

P.S. I rate the top 3 Grand Canyon helicopter tour companies that fly out of Las Vegas, NV. Click here to see who's my #1 choice. .
Tweet
Follow @keithkravitz