Sunset Helicopter Tours from Las Vegas
Sunset Helicopter Tips
Take the last flight of the day.
Always book in advance
Adjust camera/phone for sunset filter
See Las Vegas Strip at dusk!

What happens when the days get longer? Sunset helicopter tours from Las Vegas! I'm getting a lot of inquiries about this fabulous trip and that's a good thing because there's nothing quite like doing the Canyon at dusk.
However, there are a few things that have to be made clear about these trips. For starters, there are two versions of the sunset tour: Air-only and landing. Aerial is just that - you fly over the Grand Canyon and back; landing means you will fly to the bottom and deplane.
Equally important is where you'll fly. Sunset tours have two departure points: Boulder City and the Las Vegas Strip. Boulder is a suburb of Vegas and requires a 30-minute shuttle ride by van to the municipal airport. If you leave from The Strip, it's a 10-minute ride via stretch limousine.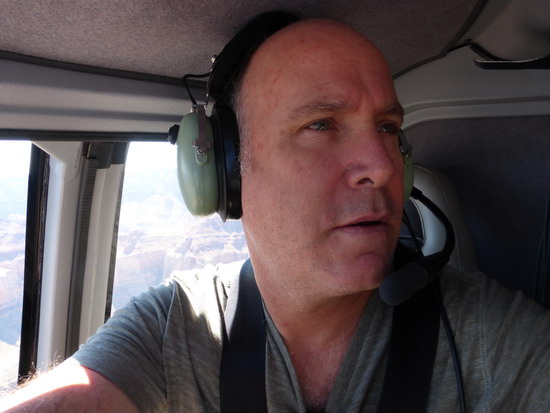 Is Cheaper Better?
Boulder flights are cheaper because they require the 1/2-hour ride over (can be longer during Vegas rush hour). Obviously, Strip departures are more expensive or are they? Depends how you look at it. Do you want convenience? Do you want a limousine? If yes, then perhaps paying extra for these benefits is worth it to you. To my mind, they clearly are.
All Sunset flights use the EcoStar 130. These are the best helicopters on the planet (ask any pilot you meet and he'll tell you the same). Specifically, these aircraft boast a 180-degree wraparound windshield, stadium-style seats and a cabin interior that's 25 percent bigger than average helicopters.
I get asked all the time if sitting in the middle has its disadvantages. To a certain degree yes if you compare it to the view from the front seat. But it's minor, especially after you take a tour aboard the lesser Bell Ranger helicopter (used by many operators!). Overall, the view from any seat inside an EcoStar is good and this is due in great part to its massive windshield.
Native Tongues
Each day I assist a lot of international visitors so I need to add that each Sunset helicopter is equipped to provide a pre-tapped narration in up to 10 languages ranging from German and Italian to French and Portuguese. Of course, every passenger is free to dialogue directly with the pilot via the digital communication system. But if speaking English is not your native language, than by all means request a translation during check-in and it will be arranged.
Flight plans for Sunset flights follow a route that's loaded with highlights. The trip starts by flying over Lake Mead and hovering over Hoover Dam - time spent over the Dam is approximately 4-5 minutes, which is much longer than seeing it by airplane. Continuing on, you'll pass Fortification Hill and Grand Cliff's Wash before entering Grand Canyon airspace.
If you are taking the aerial flight you'll go over the Canyon and the Colorado River before looping past the Grand Canyon Skywalk and making the return to Las Vegas. If you are landing you'll do the same except you'll make the 4,000-foot descent to the bottom, exit the aircraft and partake in a Champagne Picnic. On average you'll be down there for about 30-minutes, during which I strongly advise walking to the banks of the Colorado River.
So Beautiful!
And I can't stress enough how beautiful the Canyon is at sunset. The lighting is a golden hue and everything simply turns magical. Typically, I'll tell you to take a morning flight when visibility is best. And I still stand by that. But I'm also convinced that dusk is equally awesome. What separates the two timeframes is availability and price.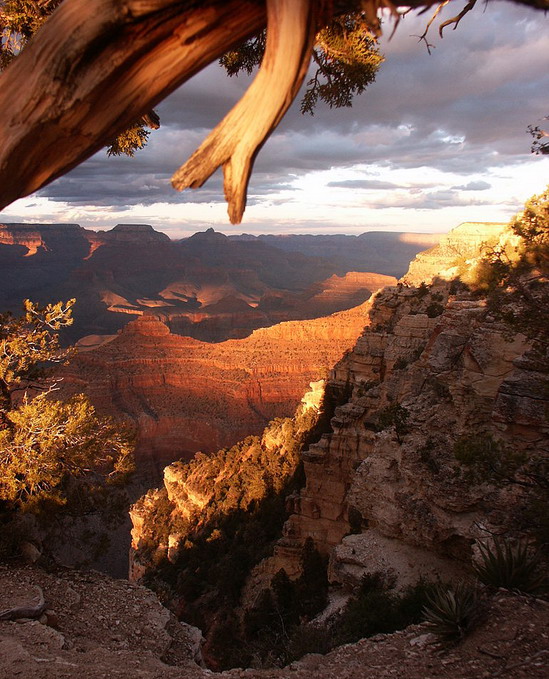 Sunset helicopter availability is extremely limited. This is due to the fact that they depart once during the end of the day. Further, helicopters only hold 6 people. Now, when you combine the limited nature of these flights with the finite number of seats and you get sell-outs, which happens all the time during summer and early fall. To avoid this, book in advance. In this instance, I recommend at least a week ahead of time. Or, if you want to really increase your chances of getting airborne, buy it two weeks before your desired departure date.
The flight back to Las Vegas is breathtaking. But there are caveats. If you take the Boulder option, you'll fly back to that airport. If you take the Vegas Strip flight, well, dear friend, you've quite literally hit the proverbial jackpot! In this case, you're helicopter will go to the north end of The Strip and fly all the way down it until it reaches the Luxor Resort at the south end. Timing is all-important and you'll be doing this flyover right when Las Vegas' neon is turned on in full force!
Conclusion
And there you have it. The Las Vegas helicopter sunset tour over the Grand Canyon. It's one of my favorite flights and deservedly so. Do keep in mind your options. The first is the departure point - The Strip or Boulder City. The second is the type of flight - aerial or landing. Frankly, I would only do the Strip version that lands at the bottom. Not only do you get to stand in the Canyon when it's at its most picaresque, but you also get to go over The Strip in all it's electrified glory. Then there's the fact that you get to go to and from your hotel in a stretch limousine. In the end, all sunset helicopter tours deliver. Just make sure to book early so you get your seats.
Have a grand day,

P.S. I rate the top 3 Grand Canyon helicopter tour companies that fly out of Las Vegas, NV. Click here to see who's my #1 choice. .
Tweet
Follow @keithkravitz