Weight Limit Fees & Window Seats

I encourage you guys to visit me in live chat if you need immediate answers to your questions about helicopter tours. I'm usually online all day from 6 a.m. to 5 p.m. MST. And if I'm not leave a message in the chat box along with your email address. I usually reply back with the answer in 12 hours or less.
While in chat, two questions come up a lot. One concerns window seats and the other is body weight. I understand why, too. Helicopter rides aren't the cheapest option so getting a good view matters. As for weight, yes, if you exceed the max, there's a surcharge and it's not what I consider cheap.
6 People
Let's all remember that there are only 6 passenger seats in a helicopter. Total up that plus the pilot and you have a group of seven. This is especially true if you are in an EcoStar 130; if you get slotted into an older Bell aircraft, the number may be less (Bell's are usually used on the low-end aerial tours).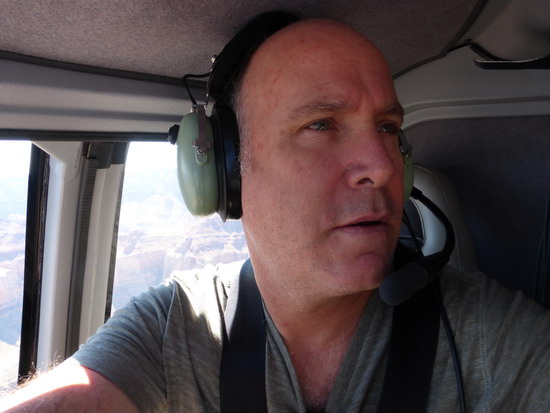 Thus when we talk about window seats we are referring to the two in the front next to the pilot. That, my friends, is prime real estate and you'll have to pay extra to be there. Typically, it's $50 extra per person to get those. And that's if they are available.
Roll The Dice!
What do I mean by "available?" Well, goes like this: Helicopter seating is assigned according to the weight of all passengers. It's done at the last minute (literally on the tarmac) and it's handled like this so as to distribute weight equally about the cabin. I know it sounds unpredictable but it's necessary to ensure a safe flight and if you're like me that's quite important.
What I'm getting at is there's no guarantee you'll get a window even if you request it. However, if you do, it will be offered to you at time of check in. If this happens, I recommend you grab them. Or not. It's your option. And remember, to get in this position, you have to select the window seats option on the online booking form. If you miss that, get back to me with your confirmation number and I'll update your order.
One last thing: If you are putting in a window seat request, email me or meet me in chat and I'll send you a coupon that gets you $10 off. This is per person so if there are two of you that's a savings of $20. That should take some of the bite out of the surcharge for those struggling with the extra cost.
Weight Limits
Weight is also a concern for many. In general, if you exceed 300 pounds (136 kilos), you'll wind up paying a surcharge that averages around $200. That's with Papillon, which I find generous on this matter. If you are going with a deluxe operator like Maverick, you're going to purchase an additional seat (equal to the value of the trip your taking). There are pros and cons to both so I advise reading this article that compares these two companies.
Be honest when inputting your weight into the online booking form. Fact is you won't be charged extra at time of purchase. This happens at check in wherein each operator will ask you to step discreetly on a scale. No need to worry here. These scales are usually integrated into a floor tile so nobody but you and the check in person is aware of what's going on.
I'm not a fan of the weight surcharge but it's a reality we all have to live with. It's also about safety. As mentioned earlier, helicopters have a maximum payload and operators have a responsibility to fill seats according to this. As for the objection "Is it really worth me buying the extra seat to do this?" I say YES. Helicopters are absolutely the most exciting way to experience the Grand Canyon. If you're set on seeing the best of the Seven Natural Wonders of the World, this is the way to do - price be damned!
Have a grand day,

P.S. I rate the top 3 Grand Canyon helicopter tour companies that fly out of Las Vegas, NV. Click here to see who's my #1 choice. .
Tweet
Follow @keithkravitz