Top 3 Booking Tips

We are on the cusp of the travel season wherein spring turns into summer and Grand Canyon tour bookings skyrocket. That's great news for suppliers. Travelers, on the other hand, need to be on their guard in order to get seats at reasonable rates. The following are tips on how to do this...
Let me first bust a myth that seems to pervade ever more increasingly the traveler's mindset: Prices are NOT cheaper once you've arrived at your destination. In fact, they are more expensive. Further, there's a strong chance you won't get the flight you want.
This "tactic" seems to be more popular with international travelers. I'm not sure exactly why but I suspect it has to do with Las Vegas and the perception that everything's cheap or negotiable or on sale, which just isn't the case.
Folks, Las Vegas has changed. Gone are the cheap buffets and drinks. The town's evolved into a world-class destination that is actively pursuing customers in the mid-tier and upper-tier (luxury) markets. Translation: Prices for things ranging from rooms and food to shows and tours are going up.
Freebies
Of course, there are few spots where you can get a "freebie" like Downtown/Freemont Street but you have to make a real effort to get there from such Strip resorts like Aria, MGM Grand, Luxor, the Cosmopolitan and the like. And once your Downtown, you'll discover that it's in the middle of a transition to attract a more affluent clientele, too.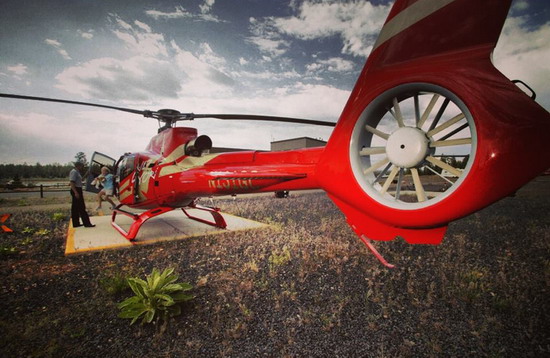 And change is a good. Vegas' amenities are awesome and the variety of things to do is incredible. But understand that as this "change" goes into full effect, the age of discount tours is slowly fading and it's here where travelers like you and me can get into trouble.
Which brings me to Rule #1: Always buy your helicopter tour in advance. It will always be cheaper and you'll actually get the flight you want (and deserve). I suggest you purchase your flight at least ONE WEEK in advance. If possible, get it TWO WEEKS in advance. This suggestion is especially true if you are a group of three or more people.
40 Million People
See, one of the things about Las Vegas' popularity (nearly 40 million people a year visit) is that tours, like shows, are now selling out. For example, we were unable to put anybody on a helicopter for nearly four days during Easter. In other words, every helicopter tour company was sold out during that time. That's a pretty phenomenal statistic.
I suspect this "Easter" situation will continue as we go into summer wherein a number of U.S. holidays like Memorial Day and Labor Day kick in. So please take that into account as you plan your visit and book your tour. And remember, the best (and only) way to beat the rush is to RSVP ahead of time. It truly is that simple.
Here's Rule #2: The best deals are online. Everyday I get folks asking me for promo codes and coupons and "I want a great deal." I admire their spunk. I mean why not ask, right? Unfortunately, there are no promo codes or coupons during summer. This is because helicopter tours are in such high demand that suppliers have NO reason to offer promotions. Put yourself in their shoes and you'd probably do the same.
30% Off
But all is not lost. Like I tell readers all the time, book your tour online and you will save money. In some cases, you'll cut your costs by up to 30 percent from retail. I'd be pretty happy with that but there are some travelers who aren't. Hey, to each his own, right? But the sad fact is they spend hours and days looking for the elusive, ultimate deal and by the time they decide to book it's sold out because it's a super limited offer.
Don't let that be you. Find what you want online and book it. I can assure you that you'll be getting an awesome rate. I know there are some of you who are uncomfortable booking online and that's why I'll help readers at NO CHARGE. That's right. Free. Moreover, once we get you settled on the perfect tour, I'll get you a "digital" Las Vegas coupon book and a free front seat discount ticket. I hope you guys take me up on it.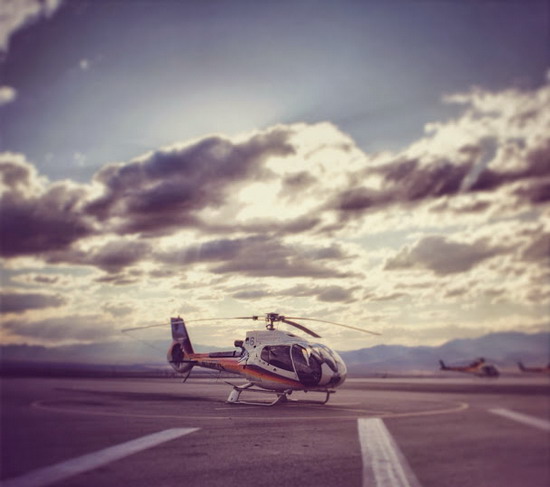 Let's move on to the 3rd and final rule: Don't call the supplier's customer service phone number. I'm getting multiple reports that readers are being upsold to more expensive tours that depart at times during the day that I don't recommend (I always suggest mid-morning and sunset flights). If you are on my website and you have questions, email or join me in LIVE CHAT and I will get you answers. My goal is to totally prepare you for your tour so you can book online with utter confidence. And if you have questions after you book, talk to me. I can answer your questions very, very quickly
Conclusion
So there are my 3 rules about why it's so important to book in advance. As I write, both Las Vegas and South Rim helicopter tours are selling briskly. The only way to circumvent this is to RSVP at least a week or two ahead of time. Not only does this assure you'll get a seat but it also means you'll get a terrific price. By contrast, if you purchase your tour near or upon arrival at your destination, you'll pay a premium to take it. And that, dear reader, is a hard, cold fact.
Have a grand day,

P.S. I rate the top 3 Grand Canyon helicopter tour companies that fly out of Las Vegas, NV. Click here to see who's my #1 choice. .
Tweet
Follow @keithkravitz