Why I ONLY Recommend the 50-Minute South Rim Helicopter Tour

I get lots of emails and live chat questions about my thoughts on South Rim helicopter tours. A good thing because I think air tours are the ONE true way to do the National Park proper.
For those readers that I've already helped, you know I'll explain that there are two kinds of flights available from Tusayan, AZ, the small town in which Grand Canyon Airport lives.
The menu includes 30-minute and 50-minute flights and there are basic and deluxe versions of each. There's also another that I like that combines a sunset Jeep tour with a 1/2 hour flight.
My Reasons
But let's cut to the chase: If you want to do this right, the deluxe 50-minute tour is your one true option. And I say this from experience. I've done the "30" and the "50" multiple times and frankly I walk away from the later thinking "this is the best thing that has ever happened to me."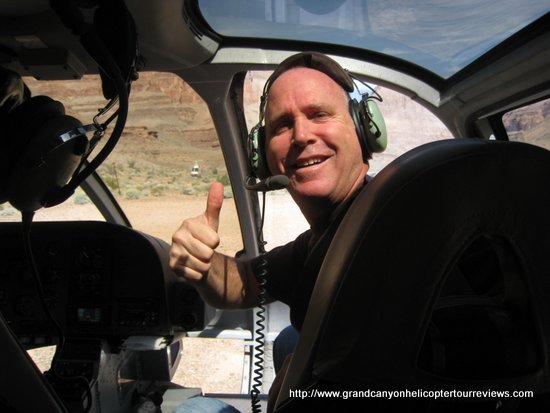 Let me explain why...
The deluxe 50 uses the EcoStar 130 helicopter. A lesser Bell Ranger heli will never be substituted. This is a good thing because the EC 130 is bigger (25 percent) & comes with theater-style seats and a full-size, wraparound windshield that lets you see everything. I compare it to riding in a translucent bubble.
There's also the fact that you'll see up to 75 percent of this incredible wilderness area. Many will think "So what? It's not that big." I beg to differ and you'll know why once you get up here. Prior to that, understand that the South Rim (not the West Rim, which sits near Las Vegas and requires a 4.5-hour car drive to reach) is comprised of more than 1 million acres, much of it inaccessible.
It's a Big Park
That's a lot of ground to cover and there's now way on God's green Earth you're going to do a fraction of that in one day. Or even a week for that matter. For those still unconvinced, take this in: it takes nearly 5.5 hours to drive from the South Rim to the North Rim. One way! And remember that the North Rim is closed form November through March!
At any rate, the deluxe 50 takes off from Tusayan every day of the year. Even during winter (there are fewer flights but helicopters still make the trip). Further, flights can be had during Thanksgiving and Christmas, which is good news to all you travelers who decide to holiday or visit family in Phoenix or Sedona.
From the moment you lift vertically off the ground (very different feeling from an airplane and one of the reasons why you've got to try a helicopter ONCE in your life), it's all action. You'll initially nose east over the Kaibab Plateau, a thickly vegetated area that's famous for having the largest stand of Ponderosa Pine trees on the Planet.
Into the Abyss!
Then you'll make for the Desert Watchtower, a Mary Colter-architected structure that's internationally famous, before bearing left and until the "floor drops out beneath you." What I mean by that is you leave the Plateau and enter the abyss that is the Canyon. This is one of the trip's major highlights in my opinion.
Then it's over the Colorado Confluence, a term that demarcates the joining of the Little Colorado River with the Colorado River; you can tell the two apart because the Little is turquoise blue and absolutely fascinating to look at. Then you'll bank west and do the North Rim.
I find the North Rim incredibly intriguing, probably because you'll fly over stretches that few men/women have ever physically walked on. There's also reportedly a heard of buffalo that inhabit the area and if you're lucky you'll see them from the chopper because you'll be flying that low.
Options
Then it's back across the gorge for the second time with a dramatic return to the Airport. All in all, flight time averages 50 minutes but don't hold me to it. It could be a minute shorter or longer depending on weather and how much you veer from the scheduled route.
Now, what I described was the 50 deluxe. And if you call or chat with me, it's the first one I'm going to recommend. However, I understand that it's "different strokes for different folks." Thus if the 50 deluxe is out of your price range, there' a 50 basic, which is the same thing except you use a Bell Ranger.
If the 50 basic doesn't cut it for you, no problem. There's a 30-minute basic and deluxe. This trip, simply put, goes from the South Rim to the North Rim and back. Essentially it's a straight line and it goes through the Dragoon Corridor, the widest and deepest section of the Canyon (both versions of the 50 do this, too). If you decide to go with this option, I again strongly recommend the deluxe version because the Eco 130 makes everything that much better.
Conclusion
I hope this article explained why I'm primarily recommending the 50-minute deluxe South Rim helicopter tour. I feel very strongly about this because I believe it offers the best experience for the money. However, I can relate to anyone out there on a budget and if this is you than I strongly suggest you do the 30-minute deluxe. Go with either one of these deluxe versions and you will be assured to have the Canyon flight of a lifetime.
Have a grand day,

P.S. I rate the top 3 Grand Canyon helicopter tour companies that fly out of Las Vegas, NV. Click here to see who's my #1 choice. .
Tweet
Follow @keithkravitz