Grand Canyon National Park Facts

You would be hard pressed to find an American who has not heard of Grand Canyon National Park. Designated as one of the Seven Natural Wonders of the World and boasting around 5 million visitors per year, this revered landmark is one of the U.S.'s most prized natural treasures. If you plan to visit this area for vacation, three or four days are sufficient. I'll reveal later in this article the #1 thing you need to do that guarantees you've see as much of the canyon as humanly possible.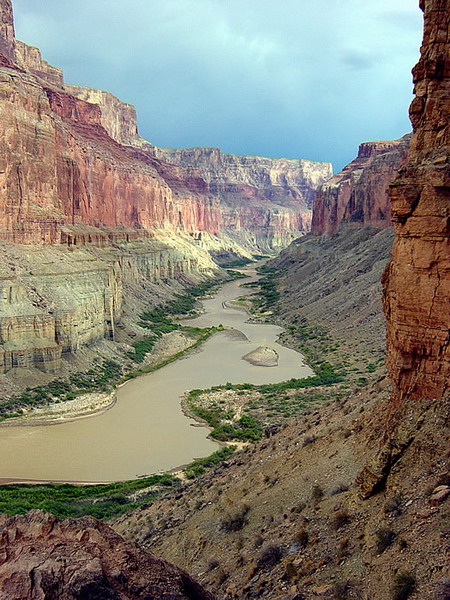 Grand Canyon Village
There is much to enjoy about the Grand Canyon National Park. Whether you are there to enjoy the views or you wish to discover more about the history of the area, you will find many activities to keep you busy night and day.
Grand Canyon Village, located on the South Rim, is the epicenter of the park. If you are at the canyon for a rugged vacation or a bit of R&R, you'll be on a first-name basis with the place. This mini town features:
Restaurants
Gift shops (Bright Angel's is the best
Museums (go to the Grand Canyon Information Center first)
Accommodations (El Tovar is the most luxurious)
RV & campground
A church
The central ranger station
The mule barn
The Grand Canyon train depot
General store (great for camping supplies and deli food!)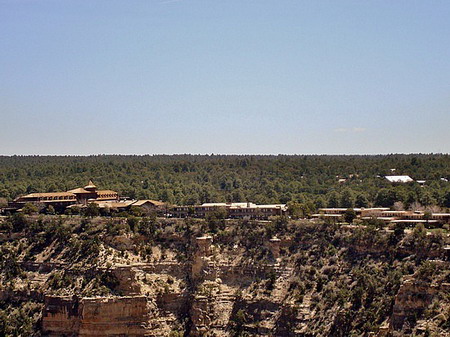 Grand Canyon Village is also a terrific place to get fabulous views of the canyon. I recommend walking the rim-top trail during sunrise and sunset. It's here that you can arrange guided tours and get a more personalized and close up view of the multitude of plants and animals that call Grand Canyon National Park home. I'd also add on a hiking tour but keep in mind that many of the canyon's most popular trails require a certain level of fitness.
The Guide - A "Must" for the Grand Canyon Visitor
Make sure you get a free copy of The Guide. This publication is put out by the Park Service and includes everything you need to know about Grand Canyon National Park, including shuttle bus maps and times, a list of ranger-led workshops and a general calendar of events. If you don't pick on up when you enter the park, get one at the transportation desk inside Bright Angel Lodge.
While the South Rim gets the lion's share of visitors, don't overlook the West Rim, which in recent years has seen a surge in visitors. Two things have contributed to Grand Canyon West's boom:
It's 120 miles form Las Vegas
It's home to the Grand Canyon Skywalk.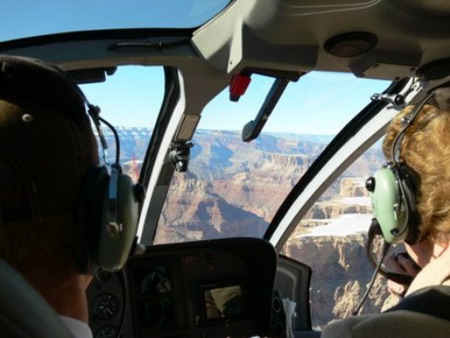 Grand Canyon National Park Tours
The glass walkway has really caught on with folks. It basically stretches out over the Colorado River, which roils 4,000 feet below the glass panels on which you stand. Needless to say, the views are spectacular. I don't recommend self-driving. The last 10 miles or so are on rough dirt road. Best to take one of the many tours that depart from Vegas.
Now the big reveal...
My #1 one trick to seeing as much of Grand Canyon National Park as possible is to book an air tour. Your choices are:
South Rim Helicopter. 30-minute rim-to-rim flight.
South Rim Airplane. 45-minute ride that covers South, East, and North Rims.
Take either of these air tours and you'll see in under an hour what would take days on the ground!
For those of you who want to see the South Rim from Vegas, your choices are:
I highly recommend the airplane package. Flight takes just 45 minutes and then it's a bus ride to the South Rim. The bus takes 5.5 hours one-way. It's more economical but you need to dedicate 15 hours total to this incredible bus trip.
Visit the Grand Canyon!
Grand Canyon National Park is comprised of more than 1 million acres. It's an epic landscape that hosts an incredible variety of wildlife. There's never a lack of things to do here, which makes it a great destination for families and groups. Three days at the park pretty much covers it. But if you have less time, take an airplane or helicopter tour. If you are in Vegas and can't get to the South Rim, consider the West Rim. Regardless of how you play it, you're in for a fantastic experience.
Have a grand day,

P.S. I rate the top 3 Grand Canyon helicopter tour companies that fly out of Las Vegas, NV. Click here to see who's my #1 choice. .
Tweet
Follow @keithkravitz